THE TOPSHEET: What's Inside


1.
Outside-Of-School Activities And Choices
Are Putting Our Ability To Run
In-Person Learning At Risk.
2.
Please Follow CDC Guidelines
To Reduce Risk Of Spread.
3.
The Plan For Next Week.
4.
It's Likely Not "Just A Cold!"
If You Or Anyone In Your Household
Has ANY Symptoms...
5.
An Urgent All-School Town Hall
On Monday.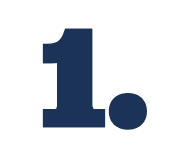 Dear SVCS Families,
Over the past few weeks, our administrative team and Risk Committee of the Board have discussed and evaluated the significant COVID-19 spikes within Blaine County and our school community since January 2. Over the past two days, we have worked to devise a reasonable and responsible path forward—a path that prioritizes the health and well-being of our community members and our commitment to offering the best educational experience possible to our students across divisions. To be transparent, because of the current spike in COVID numbers within our county and school community, the administrative team, in consultation with the school's Board and health officials, has been very close to moving some portions of the school to remote learning indefinitely.
The data we have collected throughout this school year clearly shows that the spread prevention protocols that we enacted in August have been highly effective and on-campus spread has not been a significant issue. Contact tracing strongly suggests that the recent rise in positive cases of COVID-19 within our school population is due to outside-of-school activities and the rampant spread of COVID-19 within the county.

The recent wave of cases and affiliated quarantining are jeopardizing our ability to manage and mitigate the risks of COVID on campus, which has us worried for our students, families, and staff. In order to be able to continue with in-person learning, we need the help of our entire community to curtail activities that are putting our educational mission and community at risk.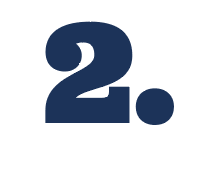 PLEASE FOLLOW CDC GUIDELINES
TO REDUCE SPREAD

As we have all school year, we are asking our community members to observe the CDC guidelines and local Stay Healthy orders to reduce the risk of spread.
The majority (approximately 85%) of the exposures and seemingly all of the spread for children and adults in our school and our extended school population since January 2 correlate with activities outside of school, especially when CDC guidelines and prevention protocols were not practiced or sustained. These activities include:
Larger indoor gatherings or events (more than 10 people per CDC and Stay Healthy orders);

Carpools, especially over 15 minutes in duration. If you carpool, please remember to keep masks on and windows cracked;
Mixed-family get-togethers or sleepovers, especially when indoors without masks or distancing;
Extended duration or larger group playdates without masking or distancing.
We know that remaining connected with family and friends is important. Please find ways to come together as responsibly as possible.
We also continue to see significant family-based spread when any member of a household is diagnosed with COVID-19. This reflects national data.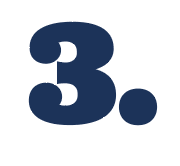 THE PLAN


We remain committed to in-person learning when reasonable and responsible to do so. Our current contact tracing information and test results indicate that it is reasonable to:
Return to in-person instruction for ECC-5 on Monday.
Shift to the Hybrid model for one week for the Middle School, with Monday being a full remote day. See the schedule here.
Shift to the Hybrid model for one week in the Upper School, with Monday being a full remote day. See the schedule here.
There are co-curricular activities scheduled for this week and the details for how those will operate (if they operate) will be communicated by Monday.


As always, if you would like to keep your child(ren) home and participate through our connected learning model, please reach out to the appropriate division head.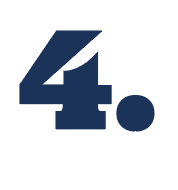 IT'S LIKELY NOT "JUST A COLD!"
We have largely done an excellent job with the Healthy Roster and following our Illness Policy this year. Thank you to all of the families who have been diligent about reporting symptoms and who have been proactive about possible illnesses in your household. We would not have made it this far without your collective cooperation.
As a reminder, if anyone in your household has ANY symptoms (and yes, this includes a runny nose or mild congestion—even WITHOUT a fever), please stay home and report this to Healthy Roster. Our Health Services Coordinator, Anne Marie Gardner (208.309.1427) will reach out to you to discuss next steps. This is essential in our ability to make informed decisions about operating our programming. Inaccurate information submitted via Healthy Roster or knowingly coming to campus with even mild symptoms until COVID-19 is ruled out are clear violations of SVCS policy.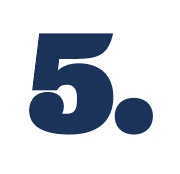 AN IMPORTANT ALL-SCHOOL TOWN HALL
VIA ZOOM
Monday 3:30 p.m.
Please join me for an All-School Town Hall to discuss the current health situation, the impact it has on our ability to deliver on our educational mission, and the ways individuals and families can make a real difference in mitigating and managing spread.
We know that this pandemic has been hard on everyone. All members of our community have been asked to make sacrifices. We have been among the few schools across the country to offer in-person learning for the majority of this year and to maintain that, we must continue to work together. We have this, Cutthroats!
Gratefully and respectfully,

Ben Pettit, Head of School
PLEASE REMEMBER:

Continue to fill out Healthy Roster on weekdays even if we are not in school.

For more information on active cases, the contact tracing process, and the definition of "exposure," please see our COVID-19 Dashboard on the website.
Be kind. Be supportive. Be empathetic. In other words, be a Cutthroat!