THE TOPSHEET: What's Inside


1.
Increased COVID-19 in Our Upper School Population
2.
Consider Your Actions:
Follow COVID Spread Prevention Protocols
and Local, State, and National "Stay Healthy" Protocols
3.
The Flow of Information
4.
Useful Links + Reminders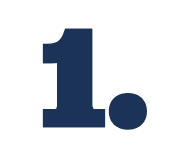 Dear Sun Valley Community School Families,
We want to update you on the recent increase in the number of positive cases on our COVID-19 Dashboard. Last week, and especially over this past weekend, we saw a significant increase in positive COVID-19 cases, largely among our Upper School students and families stemming from a single positive case identified on Monday, January 11. Due to off-campus activities over the weekend, all but one student who were subsequently identified as exposures to this positive case were not on campus from Monday, January 11 through Monday, January 18. We continue to see little to no evidence of classroom-based spread at school.
The contact tracing for these exposures continued throughout last week and over this past weekend as information was shared with us and new cases were identified. We have been in touch with anyone considered an exposure. As quarantine ends for the different exposures and positive cases over the next week to 10 days, students will be returning to school after being cleared by Anne Marie per the established school and public health guidelines.
The decision to isolate students upon learning of the off-campus activities and exposure to the first positive case effectively minimized any on-campus exposures. Therefore, it was determined in accordance with the SCPHD, State of Idaho, and CDC guidelines that in-person learning could continue in all divisions, with the exception of those in quarantine. As always, if you would like to move to a remote setting out of caution, please contact your division head.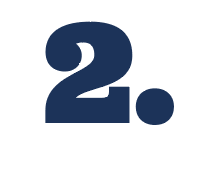 This uptick in confirmed cases should serve as a reminder that our choices and behaviors off of campus impact life on campus, our ability to stay open for in-person learning, and our ability to protect the health of our greater school and valley communities. As we have all year, we will remain vigilant with on-campus spread prevention procedures, and we remain committed to following the stay healthy orders issued by our local and state governments.
We know our students and families are interconnected both on and off campus. And we also know that the sacrifices we have all endured and have been asked to make during the pandemic are a heavy burden. We ask that you continue to remain vigilant regarding stay healthy orders, especially in relation to distancing, masking, and group gatherings. We all must do our part, on and off campus, to protect the health of our school and greater Wood River Valley communities and to reach the light at the end of this long tunnel.
Please remember that every family in our community signed the COVID addendum and acknowledged the procedures outlined in our Student-Parent Handbook at the beginning of the year agreeing to abide by the school's general policies and the COVID protocols. These protocols are in place to protect our community and to keep our students in school and on campus. Although we try to avoid intervening in families' off-campus lives, as communicated in those documents, violations of those protocols that put the school community at risk may result in a response from the school.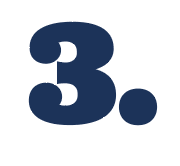 Communication among students and families, including rumor and conjecture, often precedes the information shared with the school.

We share information with the greater school community when contact tracing is complete and data is confirmed.

Our system depends on proactive communication from families. If there is a change in the health status of any member of your family, please reach out to Anne Marie Gardner

immediately.

Our ability to safeguard the health and well-being of our community depends on accurate and timely information being shared with us.

We handle all information shared with us sensitively and strive to maintain confidentiality.

Ben Pettit, Head of School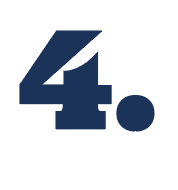 PLEASE REMEMBER:

If ANY member of your household (including parent(s)) is awaiting a COVID test because of illness, please quarantine your entire household until you find out the results of the pending test. This is a very important step in preventing the spread of COVID in our family-based school.


Please avoid gatherings of more than 10 people indoors and 50 people outdoors and follow all other local and state stay healthy orders.



Please contact Anne Marie Gardner, (208.309.1427) our Health Services Coordinator, if you have health-related questions or concerns.



Be kind. Be supportive. Be empathetic. In other words, be a Cutthroat!